Register HERE
In this course we will be reviewing or rather placing under the lens, all the provisions contained in Malta VAT Act (Chapter 406 of the laws of Malta) with a view to understanding the literal and the contextual interpretation of the provisions particularly in the context of the purpose and scope that they set out to achieve.
A sound and robust understanding of the provisions of the Malta VAT Act is key to developing your skills to enable you to assist clients/businesses in dealing with mainstream and/or complex transactions in the area of VAT.
What makes this course unique?
We will use practical examples from real-life scenarios to interpret the articles of the Malta VAT Act.
Who is it for?
The training course is particularly suitable for professionals whether experienced or not in VAT, who wish to have an opportunity to go through all the articles of the Malta VAT Act with a view of understanding how these are to be interpreted.
Special notes
Please note that this is an on-site event only, with a limited number of places. We recommend booking in advance to secure your place.
The whole course takes 6 hours to complete, with three breaks:
9:00 AM to 10:30 AM first session
10:30 AM to 11:00 AM coffee break
11:00AM to 12:30PM second session
12.30 PM to 1:15 PM lunch break
1:15 PM to 2:45 PM third session
2:45 PM to 3:15 PM coffee break
3:15PM to 4:45PM fourth session
Source Zampa Debattista
---
Click on the logo to visit the website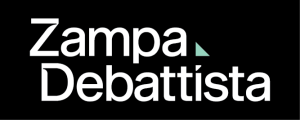 ---