VATupdate.com is the first website that collects VAT information from all freely available sources from around the world on a daily basis. It shows you the headlines, and provides you a link to the source of the information. You can find the latest VAT news, or compare different sources and opinions.
---
VATupdate.com is independent, free and made by and for VAT enthusiasts.
---
Kelvin and Bas, the founders of this website, established VATupdate.com primarily to fulfil their own personal need and interest. In their profession as VAT specialist, they experienced that it can be difficult to find up-to-date information about indirect taxation at a single, centralised spot. To fill this gap, Kelvin started a VAT blog several years ago, collecting indirect tax news from around the world.
In 2017 Kelvin and Bas started this VAT news site, using the experience from the former blog. They added an improved system for organising and tagging the posts, editorial notes and a great new look. In 2018 this new website went live: www.vatupdate.com
The website offers free news on indirect taxation around the world. The search function (which was improved in 2020), categories and tags enable you to create your own selection of news articles. And we will always put the latest news at the top of your screen so that you won't miss the most recent hot topics.
In 2021 the website started showing advertisements. These sponsors enable us to continue keeping the website up-to-date, and improve the technology and content every day.
We hope that you enjoy our site as much as we enjoy making it!
---
Bas de Koning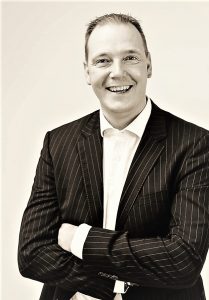 Bas de Koning (1973) has been involved in VAT and other indirect tax matters for more than 20 years. After finishing studying fiscal law at the University of Amsterdam in 1997, he started as indirect tax adviser with a Big 4 tax advisory firm in the Netherlands. After that, he became an in-house (global) Indirect Tax Manager for Archer Daniels Midland and Heineken. As such, he built up extensive experience with and knowledge of global indirect tax issues in day-to-day practice within multinational companies.
One of his strengths is that he is very enthusiastic (some say: passionate) about indirect taxes. And he can very well convey this enthusiasm in his advises and during training courses he gives.
Currently, Bas is partner of Less Grey, a VAT specialist organisation (since 2021). He's available as interim VAT specialist, something he has been doing since 2015 under the name SimplyVAT.nl. He has experience with a variety of projects, such as Tax Control Frameworks, ERP system implementations, set-up of shared services centers, and international restructurings. He's also available as VAT (and sometimes customs duties) advisor, as trainer, and as speaker for events and conferences. He's a member of the Dutch Association of Tax Advisers (NOB) and the informal Chairman of the Dutch European VAT Manager's Group.
In his free time he likes playing guitar, mountainbiking, and spending time with his daughters and family.


---
Kelvin Hulsebos
After studying Tax Law at the University of Amsterdam, Kelvin Hulsebos (1972) worked as a VAT adviser at Arthur Andersen, Ernst & Young and Deloitte for about 12 years. In 2009 he switched to being a self-employed in-house VAT specialist, working on various (interim) assignments for companies such as Shell, Activision, Merck Sharp & Dome, TP Vision (Philips TV) and Nielsen.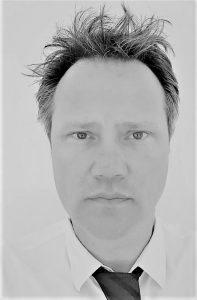 Kelvin always had a strong interest in the technical aspects of his job – not just VAT-technical, but also from a technology point of view (e.g. programming decision models for VAT and working on ERP tax code and condition table setups).
Although he started as a VAT specialist from a Dutch/EU viewpoint, he was also involved in various  global projects (recently the GST/VAT implementations in India and GCC, SAP implementation in Israel and various tax code reviews in Mexico, Pakistan, etc.).
Kelvin has a hands-on mentality. He is thorough (the devil is often in the detail), but also has an eye for practical impact. He is a teamplayer, and one of his strengths is communication. During his recent assignments, he managed and trained various shared service centres, and handled international VAT audits successfully.
When Kelvin is not working (or blogging :-)) he loves to spend time with his family, hike and swim, travel, and listen to music while enjoying a good glass of wine.

---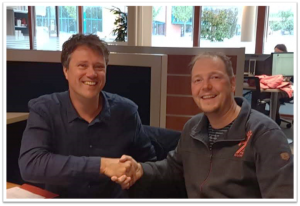 VATupdate.com
Kelvin and Bas are also available for assisting you with the preparation of your own internal or external Indirect Tax Newsletter, to give workshops or trainings or to speak at your event. Feel free to contact us to discuss the possibilities.